It's no secret that the pre-wedding shoot has become quite a trend. It provides an excellent, pressure-free opportunity for most couples to get some professional pictures taken of them in their stunning outfits. But if you're not already familiar with the concept, you might be wondering what all it is about!
Your pre-wedding photoshoot is an excellent opportunity for us to get to know each other better before the big day. You'll be able to see how we work, get a feel for what kind of poses make you look your best, and start getting comfortable in front of our camera lens. With an engagement session, you'll also get photos that are perfect for Save-the-Dates or even just for putting on display at your wedding reception!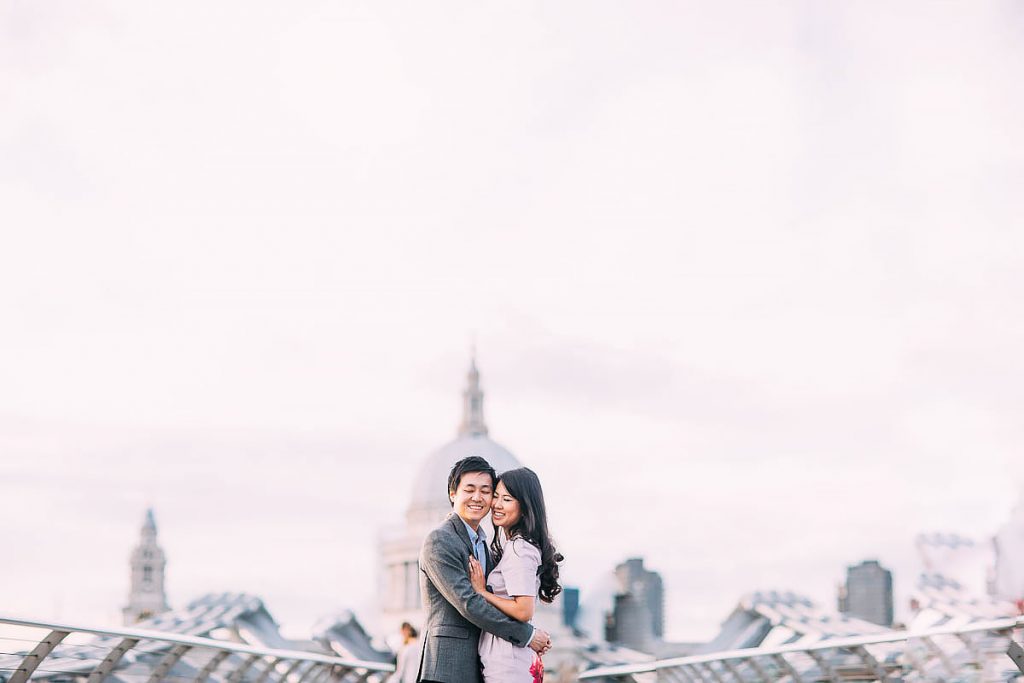 There are many reasons why you should do a pre-wedding shoot. Here are the top seven reasons why you should consider having one:
Making Rappaport With Photographer
A pre-wedding shoot can help you and your significant other get used to having someone around with a camera and capture your picture as a couple. This time together will be crucial for when you are walking down the aisle because it will make you and your partner feel relaxed in front of the camera during the wedding day photos.
During the pre-wedding photoshoot, you can also exchange ideas with your photographer. For example, if you want certain poses or shots during the actual wedding day, this is the perfect time to bring them up and discuss them with your photographer. This way, they can ensure that they have what they need to make these photos perfect.
Photos Can Be Used In Wedding Invitations
A picture from your pre-wedding photoshoot can be used as a cover photo for your wedding invitation card or even inside the card. It is an excellent idea if you have a theme-based wedding as it will be incorporated into all aspects of your wedding. Prepare a beautiful invitation with your pre-wedding photos to show how close and romantic both of you are.
You can also use pre-wedding photos for projection screens to make your day even more special.
Knowing How Photographer Works
Getting a pre-wedding shoot done gives you an idea of how the photographer works and his style of photography. It helps you understand his angles, poses, and other photography-related things.
Explore Different Locations in Your City
You will get to explore different locations in your city through a pre-wedding photoshoot, which would be a really fantastic experience that you will have once in a lifetime. This way, you can enjoy your city and feel relaxed during the pre-wedding photoshoot because it has no pressure compared to your wedding day photo session.
To Get Familiar With Camera
A pre-wedding shoot will help you to get comfortable in front of the camera. In addition, the shoot will allow you to understand how your photographer works and what their style is. As a result, you will be more comfortable with one another, which will result in fantastic photographs of your big day. It also allows the photographer to understand how you like to pose and exactly what kind of pictures you prefer.
A pre-wedding photoshoot is an excellent opportunity to test your makeup and hairstyles by getting trial shots before the big day. As much as your friends and family will tell you how great you look on the wedding morning, there's nothing like seeing photos of yourself in wedding makeup and hair. It's a fantastic way to check that everything looks right and that the colors work well on camera.
Wrapping Up-:
A pre-wedding shoot is suitable for those couples who feel a bit nervous doing the shoots. Also, you can get to know your photographer; they are going to be one of the most influential people on the wedding day. A pre-wedding shoot is also a great venue to have fun with your fiancé and also enjoy being a newly engaged couple.