Last Updated on February 12, 2023 by admin
Meta Description
Overcoming the Odds UPDF Released a Mac Version How can free PDF software assure your preference for a job tool?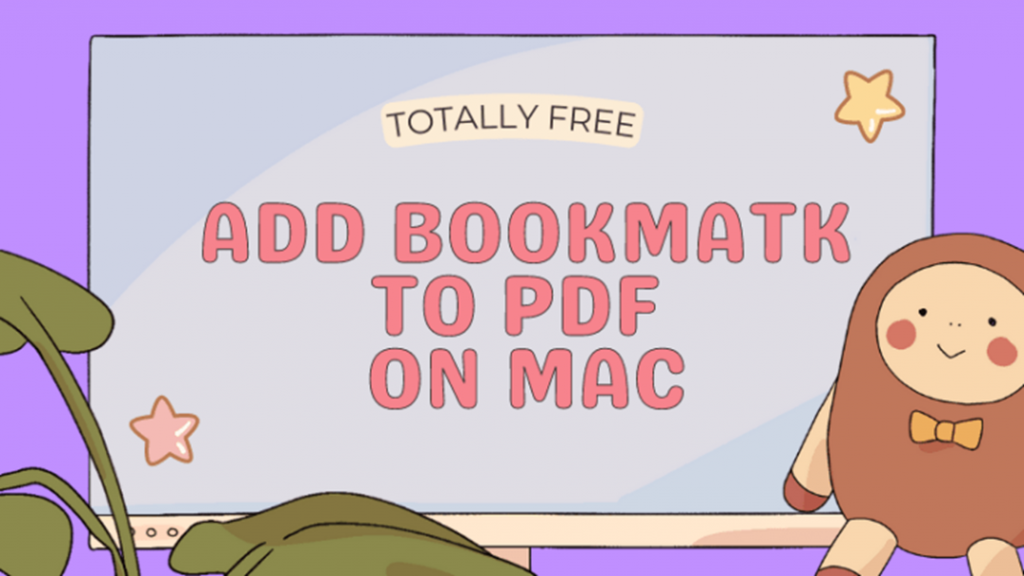 Description
A Mac PDF editor is an application that allows you to make changes to a PDF file. It may let you edit the text in the UPDF, add or remove photos, highlight items, and do other things. The built-in Preview software on a Mac is the simplest way to edit a PDF. Other alternatives, such as online and third-party PDF editors, may be more suitable for you based on what you want the PDF editor to perform.
PDF Editing Software
Since the creation of PDF files, the introduction of PDF editing software has enormously impacted the digital business, where most individuals have transitioned to a paperless setting. As studies predict that the current surge in PDF software will continue in the following years, it is also projected that more and more customers will increase their needs for more dependable software that they will not regret having. Finally, it is a dream for everyone who enjoys working with documents in the most efficient manner possible, and fortunately, PDF editing software is designed for just that purpose. However, most PDF programs that are now accessible or widely visible may discourage you with a high price tag for only software. Other concerns encountered include program errors and defects in achieving excellent PDF file processing, an ugly user interface that causes challenging navigation for most novices, and, once again, an excessive pricing limit.
Beating the odds by developing another PDF program may seem apparent, but the tech start-up firm, Super ace Software Technologies, is sure to reap benefits. UPDF for Mac will be formally launched on the Mac App Store on May 4, 2022. And Windows version will be available in July.
Do Incredible Things with a Surprise
Having a collection of necessary tools with various features at your disposal means overcoming the issue of determining the best PDF software. You want what is best for your job in seconds: completing every activity with only a few steps. With Superace's UPDF PDF program, you're already one step closer to making it a reality.
This tool, designed for both desktop and mobile devices, guarantees that you have all you need to keep your productivity blazing while dealing with large amounts of digital documents, particularly PDF files. This clever PDF all-in-one solution will prioritize efficiency and provide a cost-free experience. Because the UPDF's designers are attentive to the needs of both mainstream and non-mainstream users, it will address such surprises this month.
Expect sophisticated annotation tools that not only highlight but also underline, free handwriting, and strikethrough to be among the cutting-edge shortly. This program incorporates every valuable element. You will not be disappointed in finding the proper orientation for seeing pages in a PDF file since you may adjust page settings at your discretion. While they are unlikely to outperform the chances of current PDF software on the market, the good news is that these are not the only functions available with the UPDF.
Creating Greater Heights from the Ground Up
Every member of the Super ace Software Technologies team is committed to being truly aware of and a part of the vast user base of PDF software. The UPDF mainly was and adequately built due to the efforts and expertise of a group of users who had previously uncovered flaws in existing PDF apps. Super ace Program Technologies had additional motive to guarantee that their experience-driven goal of building a better but free PDF editor was met, apart from being a tech start-up. Its main goal is to provide PDF users with a completely free experience while interacting with PDF files and guaranteeing that the required quality is grabbed in their hands in every imaginable way. Most items or applications today charge a fee to utilize their services, but with the UPDF, you don't have to pay a dime.
This program was designed to be unique, as any competitive software should be. Productive is the condition every PDF user wants to be at all times while working. Delightful to guarantee that everyone would enjoy working on a beautifully designed program. Finally, the final aspect to quickly clinch the deal on an all-in-one PDF editing software that will not restrict your ability to handle PDF files is free. Superace's principal focus is to deliver on the promises provided by this application, the UPDF, from the ground up.
A Superior All-Round Work Tool
The primary reason the UPDF is being created and will be available to users shortly is to raise the standard of having the most excellent tool ready for work. Both novice and experienced users will value this innovative program since it allows you to edit, organize, and annotate several PDF files simultaneously with only a few clicks. The developers appreciate how a program is created to attain a seamless experience while making it perfect for consumers seeking simplicity at its best. Consider moving to another program to get the job done on your papers with only a few clicks with this free PDF editor since not only does it conduct the majority of the work, but everything is free.
Edit PDFs With Preview
Preview is an application that arrives pre-installed on your Mac that allows you to open and edit PDF files. Except for being unable to alter pre-existing content, it is about as comprehensive as any other PDF editor. However, it has the bonus of not requiring additional software installed to use it—open the PDF and begin editing immediately.
Note: If Preview does not launch when you open the PDF file, launch it first and then browse for the PDF. You may get to Preview from Launchpad by searching for it or looking through the list of apps. Once it's available, go to File > Open to locate the PDF.
It may seem that the Edit menu is where you will find all the PDF editing options in Preview, but this is not the case. On the other hand, this option removes pages from the PDF and adds pages from other PDFs (or makes blank pages).
Preview also allows you to rearrange PDF pages by dragging them up or down from the sidebar. For example, you may make the second page the first, the final page the second, and so on. If the sidebar is not visible in Preview, you may activate it from the View menu.
Tools for Preview Editing
The Tools menu contains the majority of the additional PDF editing capabilities in Preview. You may add a bookmark to the UPDF or rotate the pages. You may highlight text, underline text, strikethrough text, insert a note, rectangle, oval, line, arrow, and other shapes, write on the PDF (anywhere or in form fields), utilize speech bubbles, and more using the Tools > Annotate menu.
While Preview does not allow you to alter the existing text in a PDF file, you can draw a white box over it to conceal it and then use the text tool to add your content on top of the box. This isn't as seamless as text editing in some PDF editors, but it's the only way to change the text in a PDF file using Preview.
Tips: You may allow the annotate menu to appear all the time for more straightforward editing by selecting it from the View menu. It's either Show Markup Toolbar or Show Annotations Toolbar, depending on your macOS version.
In Preview, add a signature.
You may also use Preview to place your signature into the UPDF if your Mac has a trackpad or an iSight camera. You may also use the freehand drawing tool to create your signature or shapes on paper.
Create New PDFs from Existing PDFs
Although it isn't a PDF editing function, Preview can create new PDFs from existing pages in another UPDF. Drag a page from the UPDF (in the sidebar thumbnail view) to the desktop. This will create a new PDF with just one page (or multiple pages if you selected more than one). Another option is to right-click the thumbnails of the pages and choose Export As, then PDF as the output type.
An online PDF editor is another option to edit a PDF in macOS. Several of these services are available via the list listed above. They function by having you upload the PDF to the editing website, where you may make changes and then download the PDF back to your PC.
Most essential functionality is wrapped in one program, accessible to users. The best option is to get this powerful, cross-platform solution, the UPDF, which boosts efficiency while you work. Working with PDF files is faster and requires fewer steps than conventional software because its interface provides a welcoming feel and a thorough layout of any tool you desire to use. With more sophisticated security, you won't have to worry about safety when working with this all-in-one tool that expands your thinking on dealing with PDF documents.
Apart from this if you're interested to know about Virtual endorsements versus Advanced Signatures then please visit our Business category.